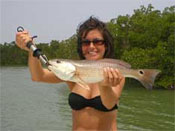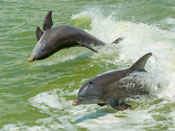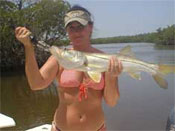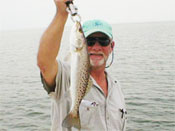 Fins N Grins Charter Fishing Marco Island
The Best Charter Fishing in the World
Everyone and ALL Skill Levels Welcome
Experienced Anglers
Inexperienced Anglers
Families
Couples
Friends
Fins-N-Grins has been running charter fishing trips and excursions on Marco Island for years. We are located just minutes from Naples and we border the Florida Everglades and the 10,000 Island Marine Sanctuary. Anglers and vacationers travel from all around the world to enjoy world-class Marco Island fishing in the unspoiled waters of Naples, Marco Island, Goodland and the southwest Florida coast. Our experienced charter fishing captains and crew will masterfully guide you on these unforgettable and always exciting excursions.
Fins n Grins Also Offers:
Sightseeing
Island Shelling Voyages
Eco-Tours
Waterfront Restaurants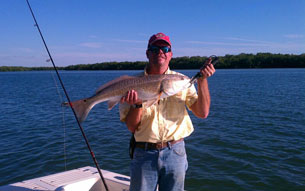 Michael Van Jones
Captain, Fins N Grins Charter Fishing Marco Island
"I have been sport fishing in Marco Island, Naples and Southwest Florida for well over 20 years and I'm still amazed every day by the beauty of this magnificent ecosystem." So, if you need to relax and forget about the worries of everyday life, this is just what I, Charter Boat Captain Michael, order!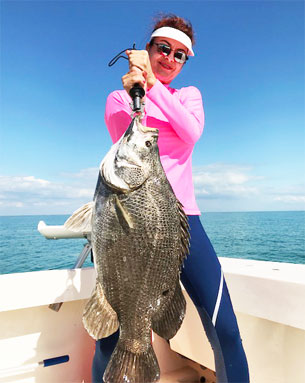 Marco Island and Naples Florida are home to some of the finest backwater fishing in the world and feature miles of beautiful beaches, calming waterways and delicate estuaries. Fins-N-Grins creates true backwater and nearshore fishing experiences that will suit the interests and fishing skill levels of everyone in your party.
Fins-N-Grins will host a Marco Island fishing party for almost any celebrated occassion where each of you is taught to fish like a master sports fisherman with 10 years experience, i.e., ocean estuaries to target, bait to attract specific fish, proper fishing techniques, etc.
Plan your family fishing excursion with Fins-N-Grins. Our rates are affordable, our Marco Island fleet of charter fishing boats is new and our packages accommodate every interest level in your party. The best part of the Marco Island fishing adventure are the memories you take home with you. Take a look at our picture gallery and you'll see what we mean. We truly offer an education and vacation that will take your breath away!
Fins-N-Grins Marco Island fishing excursions will bring to you some of the most beautiful South Florida coastal scenery and exciting fishing this country has to offer.
Kid Catches a Shark on Marco Island
Related Articles
Snook Season Opening September 1, 2013.
Please Click for Directions to Fins n Grins
Charter Fishing Marco Island