Marco Island Fishing - Trip Rates and Packages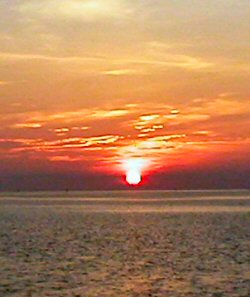 Fins-N-Grins has purposely designed its Marco Island fishing trip rates and packages to be affordable for you, your friends and the whole family! Leave your wallet and worries at home and let us do what we do best - which is to help you to relax as you fish the pristine waters of Marco Island and enjoy the finest warm water scenery in the land. Our Marco Island fishing trip packages (for Marco Island, Goodland and Naples) include backwater fishing, nearshore fishing, shelling, sight-seeing adventures and romantic cruises at sunset.
You can choose 4 hour or 6 hour Marco Island fishing trip packages - all available at reasonable rates and conducted in the backwater or nearshore waters of Marco Island. These fishing trip packages also include shelling and sightseeing. If some of your family or friends would like a day off from fishing, a 3 hour Marco Island charter sightseeing and shelling package is alot of fun while the 2 hour sunset cruise package remains a favorite for the romantics. You haven't seen a sunset until you've seen a Marco Island sunset! Fins-N-Grins would like you to experience all that the Marco Island, Naples and the South Florida coastline have to offer.
For your convenience, Fins-N-Grins Charter Fishing Marco Island provides you with a fishing license, bait, tackle and bottled water so come ready to fish once you reserve your Marco Island fishing trip with us. Our Charter Fishing Marco Island fleet of boats offers full electronics and all new tackle, rods and reels for all of your charter fishing trip needs.
Backwater and Nearshore fishing:
4 hours:
$ 400.00*
* Includes shelling or sightseeing.
6 hours:
$ 600.00*
Shelling, Sightseeing or Fishing
3 hours:
$ 325.00
Sunset Cruise
4 person minimum
2 hours:
$ 50.00 each

License, bait, tackle, ice and bottled water provided!

Celebrate any and all special occasions by reserving a Fins-N-Grins Marco Island Charter Fishing Trip. Book a charter fishing trip for a graduation party, bachelor party, birthday, or as a thank you gift for that special someone in your life. Marco Island Charter Fishing gift certificates are also available.
Please give us a call at 239-784-2442 if you have any charter fishing questions or if you would like to book a charter fishing excursion, a Marco Island or Naples coastal sight-seeing trip or a romantic sunset cruise.